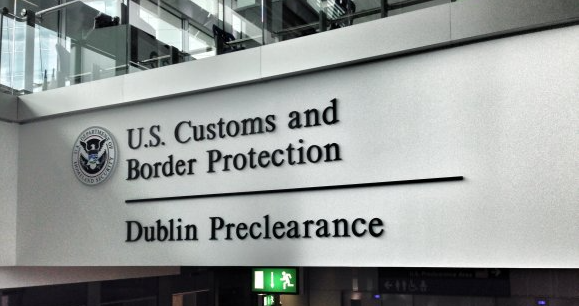 Usually, the US Preclearance at Dublin Airport opens at 7am… the reason we say 'usually' is that the United States Customs and Border Protection Officers can delay or close Preclearance at any time if they deem it to be necessary for security reasons… regardless of your flight. This can obviously have a big knock-on effect on the time it takes to get through Preclearance
(I personally experienced a delayed opening of Preclearance of 30min… while it does not sound like a massive delay, it can add to traveler stress)
The US Preclearance (USCBP) facility at Terminal 2 in Dublin Airport is a purpose-built facility that allows US-bound passengers to undertake all US immigration, customs, and agriculture inspections at Dublin Airport prior to departure.
Dublin Airport is one of only a few airports outside North America that offers a US Preclearance facility.
Dublin Airport also has Global Entry facility for members of the trusted traveler program.